Nutrabio Whey Protein isolate India
However, there are different types of whey; the foremost common is Whey Protein Isolate and Whey Protein Concentrate. Whey Protein Isolate is 90% protein by weight and is that the purest kind of whey that exists, which is why it's the sole protein we use during this product. Buy Nutrabio whey protein isolate India now from Muscleheadon.
Whey Protein Concentrate may be a cheaper grade with 11% less protein than whey isolate and tons more fat, cholesterol, and lactose. NutraBio Whey Protein Isolate contains only Whey Protein Isolate with absolutely NO whey concentrate or other proteins.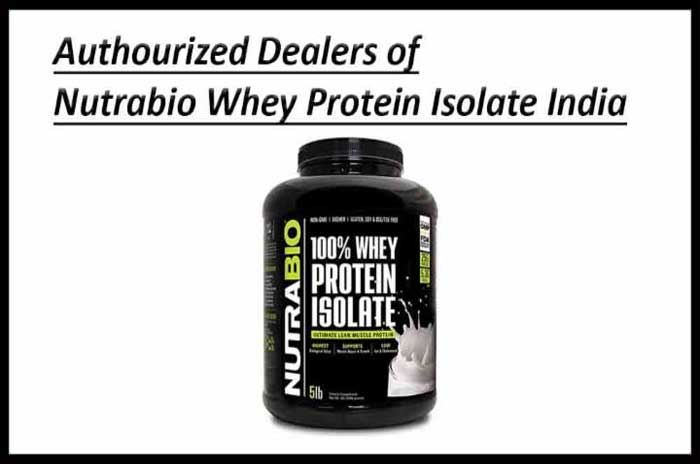 100% WHEY PROTEIN ISOLATE WITH ABSOLUTELY NOTHING ELSE.
Nutrabio Whey Protein Isolate contains 100% Whey Protein Isolate only! there's No whey concentrate or other proteins, maltodextrin, dextrose, creamer or the other filler during this product. it's lactose-free, fat-free, cholesterol-free, gluten-free, BSE/TSE free, filler-free, excipient free, non-denatured and kosher. The market is flooded with protein brands and to compete companies use confusing labels and deceptive claims to cover cheap ingredients in their products.
It's almost impossible for the buyer to work out what they're really getting. We make it simple by providing full label disclosure. We never hide cheap ingredients in deceptive proprietary blends. Our labels are simple, honest and disclose every single ingredient alongside the precise dosage. Our label doesn't state "100% Whey", it states "100% Whey Isolate" so our unflavored version contains absolutely nothing but whey protein ISOLATE, and out flavored versions contain a little amount of flavoring, that's it.
TO MAKE the simplest PROTEIN you want to START WITH the simplest INGREDIENTS:
Nutrabio whey protein isolate (WPI) contains 25 grams of pure protein per scoop and is lactose-free, fat-free and cholesterol-free with but 1 gram of carbs making it the right choice for low-carb dieters or athletes who want to urge ripped while packing on muscle. Our WPI is 100% pure, non-denatured, non-acid treated whey isolate with absolutely no whey concentrate, natural process, or other cheaper sorts of protein blended in.
Whey protein isolate has the simplest overall amino acid profile, biological value and protein efficiency for building muscle. Adding anything to that just takes away the advantages you ought to be getting from your diligence, so we do not. No games, no tricks just the purest, freshest whey isolate available.
Whey Protein Isolate FAQ
When is the best time to take NutraBio 100% Whey Protein Isolate?
We suggest consuming one serving immediately post-workout when your body is in need of critical nutrients to maximize muscle protein synthesis, which ultimately leads to muscular growth and recovery. It can also be consumed between meals to meet daily protein requirements.
Is consuming too much protein bad for your kidneys?
Absolutely not. This is a myth. There is no scientific literature that shows that eating a high-protein diet has any detrimental effects on renal function in otherwise healthy individuals.
How should I stack NutraBio 100% Whey Protein Isolate with your other products?
We suggest taking one of our versions of PRE 30-45 minutes before your workout, Intra Blast, and 100% Whey Protein Isolate immediately after.
Can't I meet my daily protein requirements through a regular diet?
While it is possible to meet daily protein requirements through a balanced diet, some individuals find it difficult to get the 1.5-2 grams per kg/bodyweight necessary to maximize muscle growth and promote recovery. This is why individuals often turn to whey protein supplementation as a convenient way to meet their individual protein needs.
Collect Financial Numismatic And Arts Services Private Limited is an Authentic Online and Offline Supplement Store in Nagpur for Protein, Health, Nutrition, and Bodybuilding. We are authorized dealers of Glanbia performance nutrition. We provide services like Diet Consultant, authorized dealers of Nutrition Supplements and Health Cafe.
Collect Financial Numismatic And Arts Services Private Limited is a well-known Nutrabio Whey Protein Isolate India and diet consultant in Nagpur. And if you are a foodie, we also take care of your health.